About Cherri


Cherri Rapp has been helping owners and staff of small businesses use QuickBooks ever since Intuit, Inc. created the popular software over 20 years ago.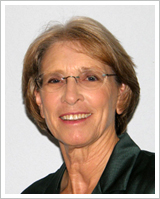 Her exceptional gift for teaching combined with her deep knowledge of the product makes her one of the most qualified QuickBooks consultants in the Southwest.

Cherri provides QuickBooks consulting, accounting report design, profit analyses, decision support, troubleshooting, and training to small and mid-sized businesses in Central Texas and remotely throughout the U.S. She has worked with hundreds of businesses in a wide range of industries in the past 28 years. Some of her more recent projects have included setting up law firms to track profitability by attorney, helping home builders produce project cost sheets to improve profits, and setting up a large cotton farm to prepare reports on a crop year instead of a calendar year. She frequently helps clients prepare their year-end financial reports and spreadsheets for their tax CPA.

Cherri has been an Advanced Certified QuickBooks ProAdvisor since the beginning of the certification program in 1999. She also holds certifications in QuickBooks Enterprise Solutions, and she supports the entire line of QuickBooks software from Pro and Premier to Enterprise and QuickBooks Online. For more than 10 years, Cherri taught QuickBooks classes at The University of Texas. She led QuickBooks seminars for the Austin Society of CPA's and the Construction Expo in Austin. Dell, Hewlett Packard, and Barnes & Noble have hosted her Internet classes.


Prior to starting her own business in 1984, Cherri served as Head Coach of Women's Basketball at Texas A&M University and at North Texas State University. She also served on the coaching staff at University of Texas at Austin. As a player, she played on the United States Women's Basketball Team for six years being elected captain several times, traveling all over the world to tournaments and events.

Read Cherri's Basketball Story Here

Cherri earned her Master's in Math with a minor in Computer Science from University of Texas at Austin. Her undergraduate degree is from Wayland Baptist University. In college, Cherri played basketball and was All American for three years and held scoring records at Wayland. In high school, she and her sister Anne were State Tennis doubles champs for three years. When Cherri is not working, she enjoys photography, playing golf, raising money and riding her bike for MS, or traveling to Europe or within the U.S. In 2014 Cherri gained access into the Donor Hall of Fame by raising over $100,000 for MS with her bike rides each year in the BP MS150 bike ride from Houston to Austin.