Client Testimonials
C herri has saved me multiple times from a QuickBooks disaster! She always answers my countless emails to her even though we have only met in person twice. She is patient and I always feel comfortable asking her what seems to me as an obvious question. I have had only wonderful experiences with Cherri and would recommend her above any other QuickBooks professional I have worked with. She continues to support you long after you meet with her, and I feel comforted knowing she is an email/phone call away. Not to mention I just plain like her as a person! She is reliable, on time, supportive, and knowledgeable.
Carly Pollack , M.S. Holistic Nutrition
Nutritional Wisdom

C herri Rapp has provided professional QuickBooks setup and consultation for my clients for the past ten years. It is a great comfort to me to have a qualified expert to refer people to for their many QuickBooks needs. I have been preparing tax returns for over 25 years in the Austin area. With Cherri's help, I get an accurate and complete set of books to prepare the client's tax return. This makes my job easier and therefore less expensive for my clients.
John Croom, CPA

Cherri Rapp's unparalleled knowledge as a QuickBooks advisor, her thoroughness, patience and attention to detail have all been invaluable assets.

When Fletcher Ventures, LLC switched to the QuickBooks software, Cherri setup our company and provided training and technical support for our staff. She continues to handle all payroll and year-end tax functions for our company as well as monthly monitoring of our financial statements.

Throughout all dealings with Cherri, I have found her to be a person of high integrity, honesty and confidentiality. Her open and friendly demeanor builds trust and respect alike. She has the wonderful ability to easily problem solve and is clear and precise in conveying those solutions to her client. Never have I had a situation where she did not "drop everything" to help.... even when she was out of the country!
Leo M. Fletcher
President, Fletcher Ventures, LLC

Cherri helped me, a complete novice to QuickBooks, easily learn to navigate through the system while I was simultaneously trying to understand a business that I had no experience in. She was very patient and even though I asked the same question several times on several different occasions she never made me feel inadequate. With her help I feel much more confident now when I'm working in QuickBooks.

Michael Pursely
Owner, Next to New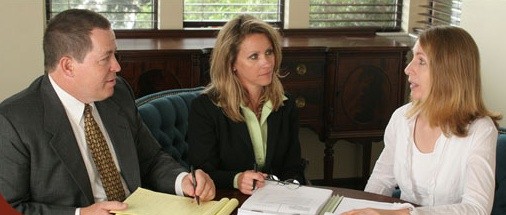 C herri has been providing QuickBooks services and support for our business for years. She is extremely knowledgeable, professional and responsive. She can identify issues and address them promptly. What I appreciate most is her willingness to do what is necessary to help me run my business. I have no hesitation referring her to my friends and colleagues. She's great!
Debbie Clark
Partner, Clark & Clark Law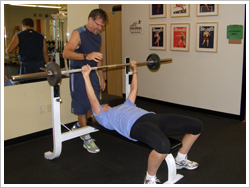 Cherri Rapp is a great asset to the small business person. She provides the expertise to allow the small business to operate efficiently and profitably. She is able to come to your business set up QuickBooks, provide the training to allow you to use it, and help you with any problems you might have. Cherri can give you the tools to help your business grow. She is wonderful to work with and I could not recommend her more highly. Cherri's services allow me to effectively and efficiently handle my business' financial needs so I can concentrate on the things needed to make my personal fitness training business grow and become more successful.
Andy Oliver
Owner, Oliver Training

We here at Aero Designed Systems Air Conditioning and Heating Services appreciate Cherri Rapp so much! Cherri has helped us use QuickBooks for over 10 years now. She has been so helpful in preparing our books for our CPA to prepare tax returns. She has also helped us with a sales tax audit and some mistakes I have had difficulty correcting throughout the years. We know that our business books run so much smoother since we have had her come and help us on a regular basis.
Cherri is a very delightful person also. She is easy to work with and very patient. She never ceases to amaze me with her talents and skills. We learn something every time she comes to my office, and look forward to working with her for many more years.
Terry & Margie Slack
Aero Designed Systems

When I reopened my medical practice, I consulted Cherri to configure Quickbooks for my business needs and to teach me how to use the system for patient accounting, managing inventory and recording expenses. Being able to use Quickbooks for patient accounting has been a big win; we avoided the expense of a redundant application and also eliminated the day-to-day duplicate effort of maintaining two systems.

With zero accounting experience, I was surprised at how quickly Cherri had me ready to checkout patients, collect payments and pay bills. She has a great way of making it all understandable and real-world. Since my opening, Cherri continues to be a valuable on-call resource. She unwinds any user error we come up with and helps us decide how best to handle unusual situations.
Cherri is professional, efficient and extremely knowledgeable. More importantly, she is a pleasure to work with. I have great confidence in Cherri and I recommend her highly.
Nancy Benzel, PA-C
NeuroEndocrine Consulting LLC