My Value to You

You will receive extraordinary value when you hire Cherri Rapp to solve your Quickbooks problems.
QuickBooks Troubleshooting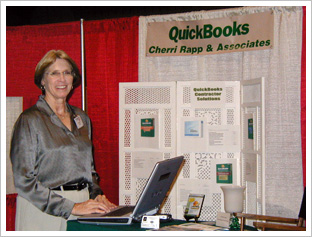 I can
quickly
reduce stress and solve your
QuickBooks pain!
Provide on-site or remote troubleshooting
Bring vast experience in locating and solving problems
Possess innate ability to separate a major problem from a minor one
Have access to QuickBooks top technical support experts for unusual software issues
Review and improve your QuickBooks setup for greater efficiency
Available by phone for emergencies (with some wait time if I am in a client appointment)
QuickBooks Training
I am a trained and certified educator (taught continuing education classes at UT for over ten years, designed and taught web based classes, presented various seminars in the state of Texas). To increase the efficiency of your personnel, I will provide the following types of QuickBooks training:

Onsite or remote training
One-on-one or group training
Assessment of skill level and teaching on that level
Availability for questions – includes 20 minutes of tech support
Training manual
Ongoing support (for an additional fee)
QuickBooks Setup
To save you time, money and headaches in the initial QuickBooks setup process, I will:
Spend time with you so that I understand your business
Provide onsite setup
Setup QuickBooks so that it runs efficiently for your particular needs (Most people who setup QuickBooks on their own spend extra time and money later correcting mistakes and under utilizing the capabilities of QuickBooks)
Come in with years of experience for fast and efficient QuickBooks setup
Setup QuickBooks for easy use when entering data
Design custom reports that help your business grow
Provide a QuickBooks setup to assist your CPA with tax compliance
Offer QuickBooks training and troubleshooting
Provide ongoing support after the setup (for an additional fee)
Business Coaching
Spend time with you to understand your business and the marketplace
Offer multiple ways to help your business grow and profits increase
Marketing tips to increase clientele
Tips to find ways for expanding your services and/or products with existing clients
Information on improving your website
One-on-one coaching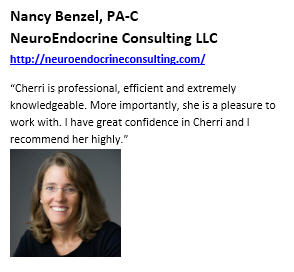 What I Do Not Offer
Bookkeeping services
Tax advice or legal advice
I DO NOT recommend you setup your own QuickBooks program
Billing
Price packages
Early pay incentives
Payment by check
Cash or credit card
Monthly billing for regular clients
Please
contact me
if you are interested in my services.
Download this page as a PDF
.